ThinPlug
Innovations in U.K. plug design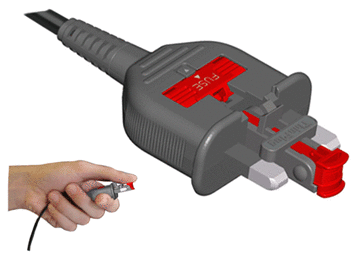 It's just a flick of a thumb!!!
One flick of a thumb and Thin Plug and Thin Charger is ready to be used.
The central column connected to the main body rotates on its axis to a vertical fixed position.
Then rotatably connected earth pin that is housed within the central column is released and rotates into open position ready for insertion into a socket.
To close, simply reverse the procedure.